The Dynapac CC900 is a member of the small asphalt roller family. With a drum width of 900 mm it's primarily used for small-scale compaction work such as pavements, cycle paths, small roads and small parking areas. The large drum diameter and drive motors connected in series contributes to excellent accessibility and hill-climbing capacity. Propulsion and vibration naturally come as standard on both drums.
UPDATE 6-8-21 – We have two unspoken out of four on this roller ordered over 2 mths ago to cut down on lead time, preorder one of these last two to ship direct and only have freight one time. Call for best price based on final ship to location with estimated ship date of July. Serious inquiries only please. 
Due to these being shipped at actual freight, please contact or complete our price form along with payment method, ability to unload, etc for Patriot to work up a price for you.  
Dynapac CC900G Double Drum Vibratory Roller Specs (click for pdf)
Click the Western Equipment Finance image below to open a link to apply!
FEATURES & BENEFITS+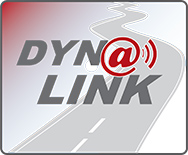 Dyn@Link
A tool to monitor and control their machine fleet efficiently and conveniently.
---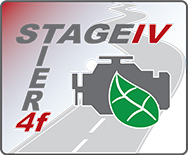 Stage IV / TIER 4f
Any Dynapac product equipped with a Stage IV engine, is not only compliant with the latest emission stage but is also contributing to great fuel cost savings.
Masses
Max. operating mass
3,700 lbs
Operating mass (incl. ROPS)
3,500 lbs
Module mass (front/rear)
1,650 lbs/ 1,850 lbs
Traction
Speed range
0-6 mph
Vertical oscillation
±13°
Max. theoretical gradeability
%
Compaction
Centrifugal force
3,800 lb
Nominal amplitude
0.016 in
Static linear load (front/rear)
46 / 53 lbs/in
Vibration frequency
4,200 vpm
Water tank
30 gal
Engine
Manufacturer/Model
Kubota D1105-E4B T4f
Type
Water cooled diesel
Rated power, SAE J1995
24 hp @ 2,800 rpm
Fuel tank capacity
6 gal
Alternative Engine
Manufacturer/Model
Perkins 403D-11
Type
Water cooled diesel
Rated power, SAE J1995
23.5 hp @ 2,600 rpm
Alternative Engine
Manufacturer/Model
Hydraulic system
Driving
Axial piston pump with variable displacement and servo. 2 radial piston motors with constant displacement.
Vibration
Gear pump/motors with constant displacement.
Steering
Gear pump with constant displacement.
Service brake
Hydrostatic in forward and reverse lever.
Parking/Emergency brake
Failsafe brake in both drums.